Will Short Hair Suit Me?
All You Need to Know About Short Hair from the Experts at Revive Hair Salon in Hale, Cheshire
Are you thinking of chopping off your long hair and replacing it with a cropped short hairstyle? We know you will have many questions about whether short hair will suit you, so let the experts at Revive hair salon in Hale, Cheshire answer some of your questions and inspire you with some amazing hairstyling ideas for shorter hair!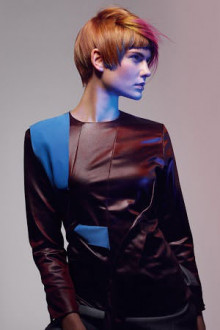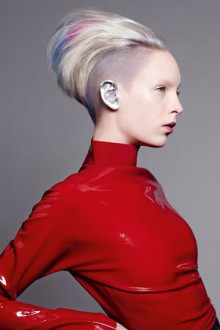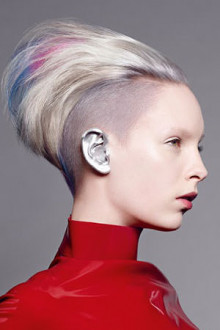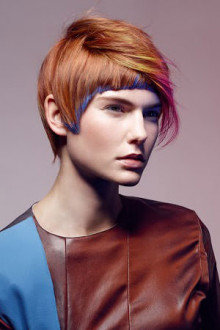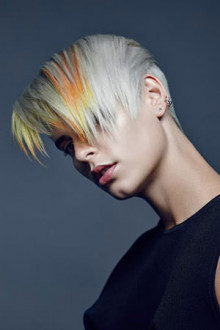 Will Short Hair Suit Me & My Face Shape?
Yes, of course! There is a short hairstyle to suit everyone. Our expert stylists will take account of your face shape, lifestyle and personality to ensure you get the perfect short look. From short texturised hair cuts, cute pixie hairstyles and cropped hairstyles with fringes we can create the perfect style for you.
What is the Best Way to Style my Short Hair?
Short hairstyles are really versatile and can be worn in a number of different ways. With a great hair cut, you may be able to just 'wash and leave' your hair, rough dry it or blow dry it. Try adding gel to wear your hair in a slicked back style or opt for an on-trend quiff for a cool modern look.
Plaits & braids look great added to shorter hairstyles too – if you're still stuck for inspiration take a look at our hair cuts & styling page. It's full of hairstyling ideas for short, medium and longer length hair.
Is Short Hair On-Trend?
Yes! Short hairstyles have never been so popular and are super versatile. There are short hairstyles to give your hair movement and texture as well as sleek, straight looks.
Why not add a flash of colour to your new short do? We offer expert hair colouring in Hale which can brighten up any hair cut – take a look at our late salon deals and get the service you love for less!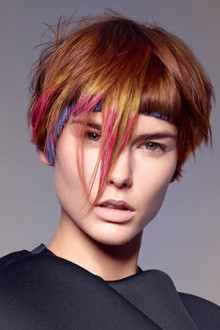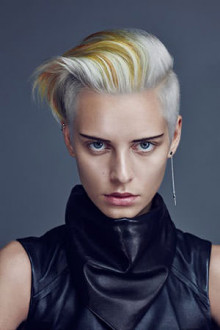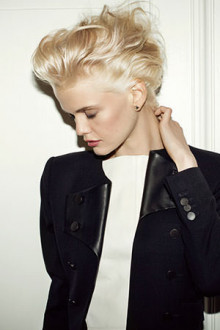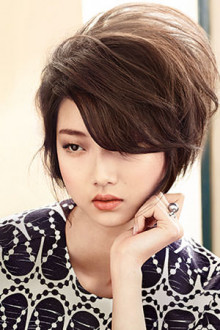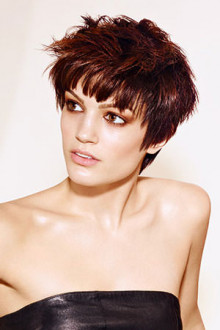 5 Reasons to Have Your Hair Cut Short at Top Hair Salon – Advice From the Experts at Revive Hair Salon in Hale
Easy Styling!
Reduce your hairstyling time with a short hair cut and style at Revive hair salon in Hale. If you have thick, long hair styling it can be a chore and quite often you end up wearing it tied back anyway! With a cropped hairstyle you will be ready to go in minutes!
Wash and Dry in No Time
Short hair can be left to dry naturally allowing you to get on with other things! A quick application of a wax, paste or gel to define your look and add texture then away you go!
Focus on Your Make Up
Shorter hairstyles frame the face and enhance your facial features. Try out some new make-up techniques to go with your new short crop and you'll be sure to turn heads!
Stay Cool
With the arrival of the warmer days short hair is the perfect hairstyle for keeping you cool and looking chic!
Keep Your Hair Looking & Feeling Healthy
Cropped looks require regular hair cuts to keep them looking great and will help to remove dry, damaged split ends.
Book Your Hair Appointment at Revive Hair & Beauty Salons in Hale & Altrincham
To transform your long hair to a shorter style, visit the hairstyling experts in Hale at Revive. You can call us on 0161 980 8555 for our Hale hairdressers or 0161 929 8400 for our Altrincham Salon on 0161 929 8400.